Welcome to our
2022/23 campaigns area
Welcome to our 2022/23 campaigns area
A multi-brand, multi-channel grocery experiences programme of award-winning occasions or category based campaigns over the next 12 months.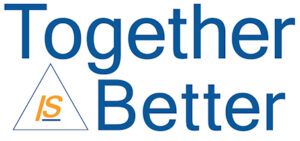 All of our Together Is Better campaigns are fully integrated  and include live, experiential sampling RoadShows, fully supported by major media & social coverage, plus promotional & trade support activities! 
And here's what some current sponsors think about our latest campaign:
Beefsteak Club  "Thrilled" "We worked with National BBQ Week to 'beef up' Britain's BBQs in 2021, raising awareness of Beefsteak Club as the ultimate barbecue wine. We were thrilled with the positive feedback from the roadshows, as well as the reach and RoI of the campaign." Susannah Greenstreet – MM
Birds Eye Green Cuisine  "Super pleased" "We were keen to be the Official Plant-based sponsor of National BBQ Week in 2021 and were super pleased with the results sampling over 20k across our Birds Eye Green Cuisine Meatball, Sausage and Burger range and driving positive awareness for the brand!" Tory Westwood – SBM.
Budweiser "Awesome results" "Working with National BBQ Week as the Official BBQ Beer really helped us get the message out there that nothing pairs better with BBQ than an ice-cold Bud. Cheers to awesome results & a sizzling partnership!"  Amar Singh – SBM
Bull's-Eye "Really great" "Working with National BBQ Week as the BBQ Condiment sponsor was really great, it helped raise awareness and to get the Bull's-Eye brand out there. All in all, a great participation that worked really well!" Laura Guenault – SBM
Sainsbury's "Delighted" "Working with the team at National BBQ Week was a great opportunity to drive awareness of the new Sainsbury's pork & hot dog products. There was strong brand presence and we were delighted with the results and positive feedback received, as well as strong media & social campaign presence". Mike Woodford – CM/Cranswick
These highly positive comments and a massive RoI have got to be pretty good reasons to get involved in our 2022/23 Together Is Better campaigns!