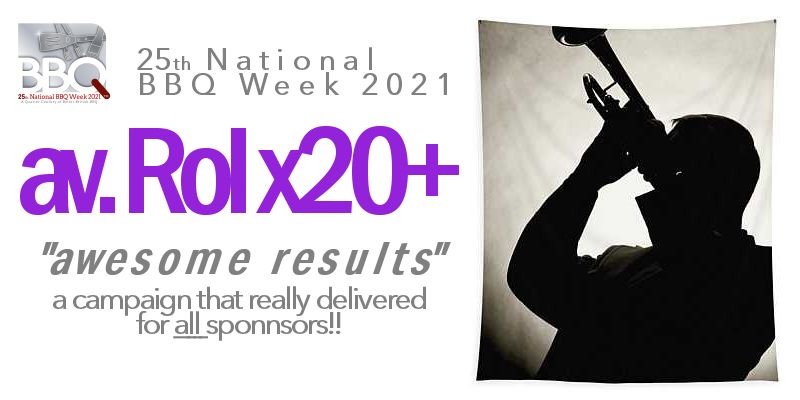 We don't normally 'blow our own trumpet', but having just finished the full evaluations for the Silver Anniversary 25th National BBQ Week which ran from July 2 -25 2021. We were delighted to see that every one of our campaign sponsors achieved, not only major, relevant engagement and impact but also an average RoI in excess of x20.
Given all of the Covid challenges, that's got to be one of the best performing promotions of the year and certainly proved beyond doubt the value and delivery of the Together Is Better promotional format! Beat that if you can!
Find out more about our 2022 programme of Together Is Better campaigns here
Awesome results!