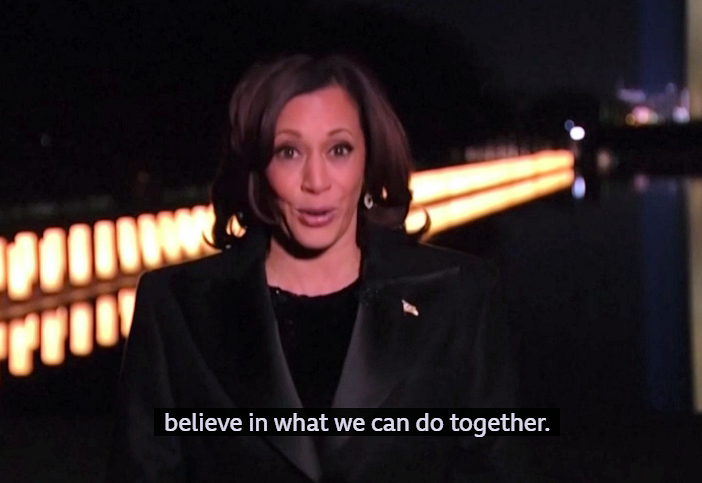 Wow, having the concept of togetherness endorsed by the US VP Kamala Harris is pretty much something BIG!
We've been saying for years that Together Is Better, and that brands achieve much more and at a much lower cost when they work together!
So after the New Year's Eve 2021 Fireworks endorsement on the Thames, it's really fantastic to get a further 'thumbs up' from the new US Vice President, Kamal Harris, who's also obviously pushing the together is better message.
Thanks Kamala and best of luck in the new Job!
The Grocery Gurus Team