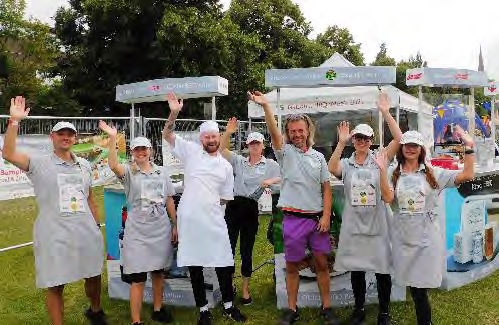 After 4 weeks of intense Better BBQ food & drink sampling at Festivals across the UK, the National BBQ Week RoadShows have now finished for another year. It was pretty hard work, but very enjoyable. We had great fun, meeting lots off lovely people and distributing nearly 100k sponsor samples and BarbiBags.
So we'd like to say a really big THANK YOU you to all those who attended our RoadShows and enjoyed the BBQ sampling, tips and advice, as well as our brilliant hard-working Barbi-crew and of course our fantastic sponsors, without who, the Week just wouldn't have happened!
We'll be back next year, returning to our normal end of May slot and after this years incredible success, we're opening sponsor opportunities in the 26th National BBQ Week on Monday 2nd August. So far we've got some existing sponsors already pencilled-in, so for those other brands that considered but didn't proceed, just think what you missed and make sure you don't repeat that next year! You can see what happened this year on https://nationalbbqweek.co.uk.