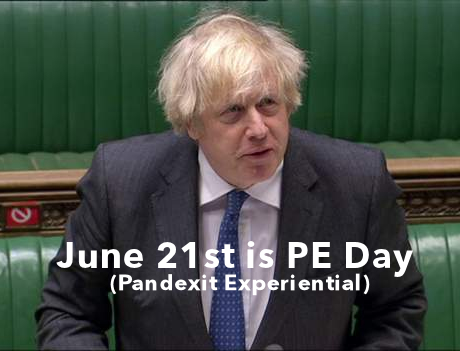 After over a year of lo-no experiential activity, and following the PM's RoadMap announcement in the Commons on Monday, it looks as if June 21st will be the day when finally all Social contact limits will be lifted and major experiential activity can begin again in earnest.

We anticipate that there will be a huge pent-up demand so and taking a cautiously pragmatic stance we're busily revising all of our Together Is Better multi-brand, multi channel grocery campaigns, so that the overall programme starts from beginning of July and will then run on through to June 2022.

So whether your brand is into Ales/beers/ciders, Alfresco eating & entertaining, BBQ, Big Night In, Breakfast, Cocktails, Diet, Free-from, Lunch, Teatime, Vegetarian/Plant-based or Wine we've got a multi award-winning event for you. But you'd better hurry!
Together Is Better!